We're 21!             
An evening of reminiscence and celebration
The Society of Editors (WA) Inc. was inaugurated in 1992. We are hosting this evening as a celebration of the society's 21st year. Founding members James Hansen, Amanda Curtin and Anne Surma will speak about their connection to the society and relate how their participation has helped other editors. Current members are also welcome to share how the society has helped them develop their careers. Members may have moved to other cities or roles but they served to solidify the foundation of our editors group today. Please invite other editors!
Tuesday 20 August – BOOK NOW!
Where: Bluewater Grill, Heathcote Reserve,
56 Duncraig Road, Applecross
Located within the Heathcote Reserve of Applecross, Bluewater Grill is a beautiful heritage building with spectacular views of the Swan River and Perth city.
Time: 6.30 pm for drinks, 7 pm for dinner, until late
What: Set entrée, choice of two main courses and beverages (with vegetarian option)
Cost: members $55, non-members $65
RSVPs and bookings essential by 13 August
Email robinb@westnet.com.au. Please advise if you
would like to say a few words about your history with the society or working as an editor.
REGISTRATION FORM
Please complete the form below and email or post to the Treasurer (addresses below).
I would like to attend the society's 21st birthday party on Tuesday 20 August 2013.
Name_______________________________  Friend or partner's name__________________________
Email address________________________ Contact phone number____________________________
Any dietary requirements?______________________________________________________________
Will you say a few words?  Yes ?   No ?
Payment options Direct deposit / EFT: Unicredit. Account name – Society of Editors (WA) Inc.
BSB 806 036. Account number 17594. Include your name in the reference field.
 Cheque/money order enclosed for
$ __________________     *
*The society is not registered for GST; therefore, this amount is GST free.
Send the registration form to treasurer@editorswa.com or post to 24 Illowra Way, Duncraig WA 6023, to be received no later than 5 pm 13 August 2013. Receipt for payment and confirmation of booking will be emailed to you.
More information – Robin Bower, robinb@westnet.com.au
Speaker biographies
James Hansen
James Hansen joined the society in its foundation year and is an honorary life member. He was a committee member for many years. Now retired, James has been a high school teacher (English and geography), educational media producer, equal employment opportunity officer (Education Department of Western Australia), editor, and lecturer in traditional English grammar (at the meeting, you can buy his little book Take Charge! Using apostrophes and plurals correctly: an easy, friendly guide). James has also published a couple of short stories.
Dr Amanda Curtin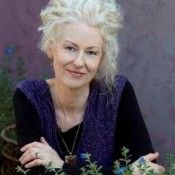 Amanda Curtin has been a freelance book editor for nearly 30 years and now sits on both sides of the red pen. She is the author of two novels (Elemental and The Sinkings) and a collection of short stories (Inherited), has a PhD in Writing and is accredited (AE) with the Institute of Professional Editors. She joined the Society of Editors WA in its first year, when the most important piece of editorial technology was a red pen (along with a box of HB pencils, an eraser, a pencil sharpener and many bottles of whiteout).
Dr Anne Surma
Anne Surma is a senior lecturer in the English and Creative Arts program at Murdoch University. She teaches at undergraduate level and also supervises several postgraduate students working on topics ranging from creative writing to literary representations of cultural identity. Anne has also worked in private industry as an editor and writer and as a workshop facilitator and consultant, advising on communication strategy and practice. She has written book chapters and refereed journal articles, as well as two monographs: Public and professional writing: ethics, imagination and rhetoric (Palgrave 2005) and Imagining the cosmopolitan in public and professional writing (Palgrave 2013). Anne holds the honorary title of Distinguished Editor, conferred by the Institute of Professional Editors, and between 2006 and 2011 she was the WA delegate on the IPEd Council. Here Anne led the process for revising and updating the 'Guidelines for editing research theses', which were nationally endorsed by the Deans and Directors of Graduate Studies of Australian universities in November 2010.